Trusted quality & competence
that drives operational confidence
Master Gage & Tool Co. provides the highest quality products and services in accordance with all applicable standards (including ISO 9001:2015, ISO 17025:2017 and Z540-1-1994), regulations and acceptable guidelines recognized by A2LA.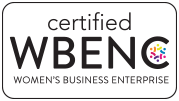 Improve process integrity & throughput
Our metrology services group is accredited by A2LA to ISO/IEC17025 with an extensive scope of accreditation which includes all dimensional calibrations, mechanical calibrations, electronic calibrations, pressure calibrations, inspection services and customer site calibration services of:
optical comparators
hardness testers
surface plates
vision measurement systems
hand measuring tools
coordinate measuring systems (verification)
electronic gages
pressure gages
MG&T's MeasurED training program offers essential, hands-on technical training that improves manufacturing outcomes. Learn about our certified courses.
link